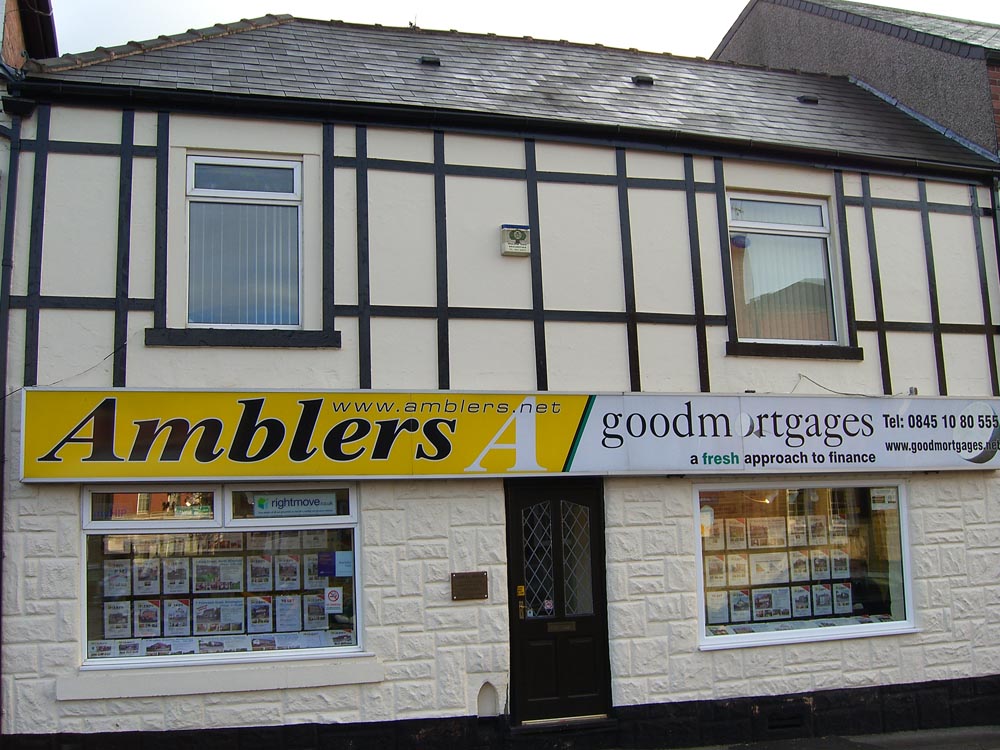 21) Amblers
Thought to date to the 1930s
---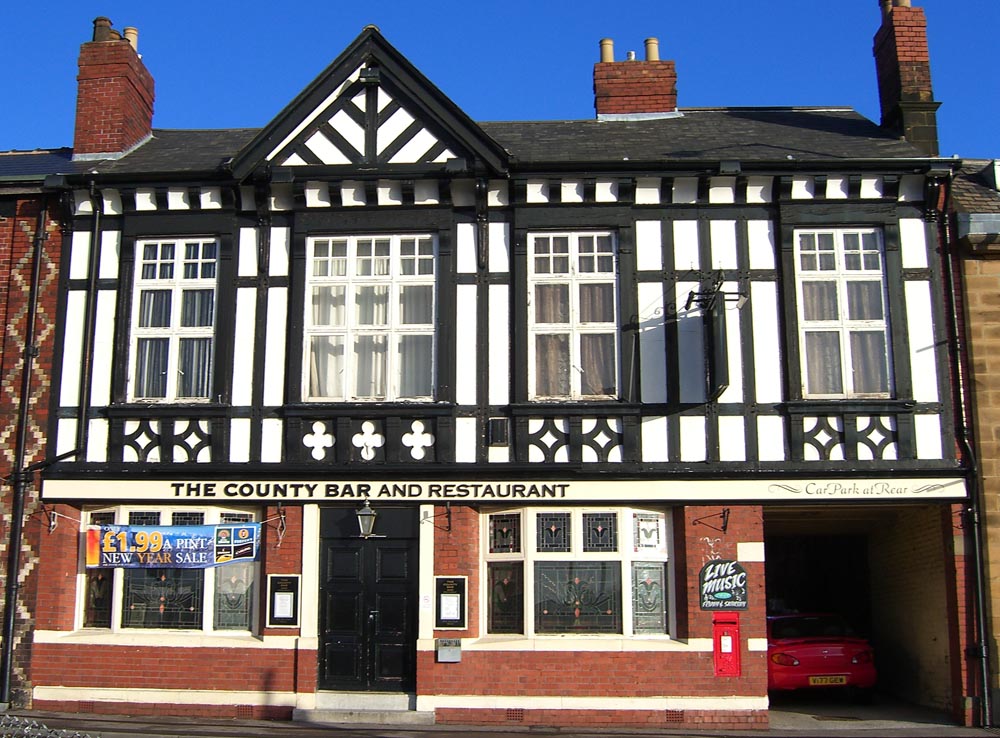 22) The County
William Stones Ltd. Plans submitted 1927.
---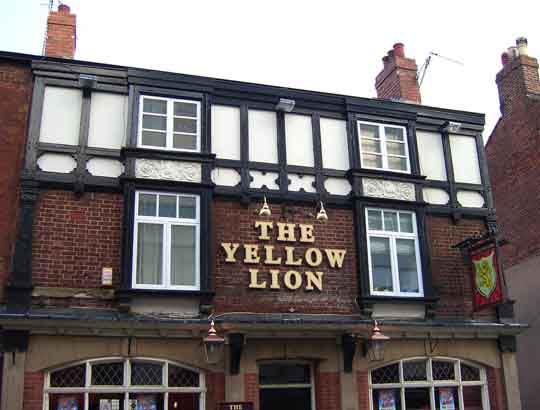 23) Alan Clarke Pianos
Formerly the Yellow Lion. Brampton Brewery. The original black and white decoration was probably added when the pub underwent extensive alterations in the 1920s or 1930s. Beneath the top left hand window can be seen a lion and below the top right hand window is the trade mark of Brampton Brewery, a bent arm and a hammer representing Health and Strength.
---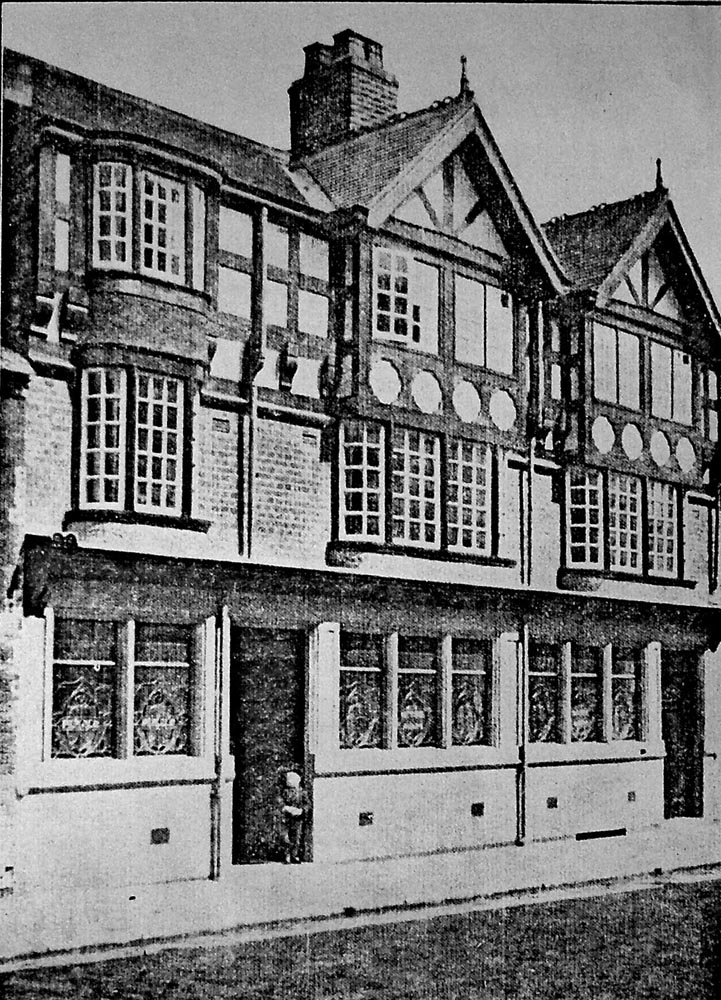 24) Site of the Shakespeare
The Shakespeare (Brampton Brewery 1906) stood where the car park now is. The architect was likely to have been Charles Rollinson.
---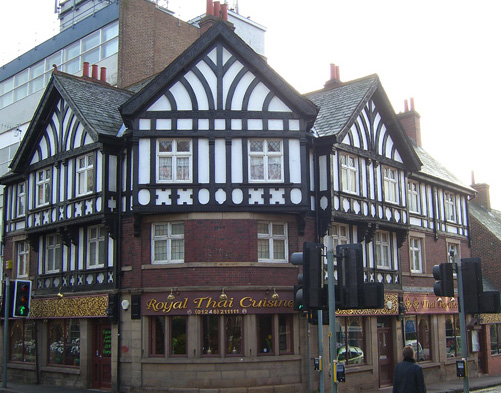 25) Thai Pavilion
At the junction of Glumangate and Saltergate is the Thai Pavilion. Built as the Miner's Arms and designed for the Scarsdale Brewery by Wilcockson and Cutts. The design is symmetrical apart from the detailing under the first floor windows on Glumangate. The date 1923 can be seen on the right hand gable. In the corresponding position on the centre gable are the intials MA for Miners Arms and on the left hand gable SB for Scarsdale Brewery. Also known as the Manhattan and the Corner House.
---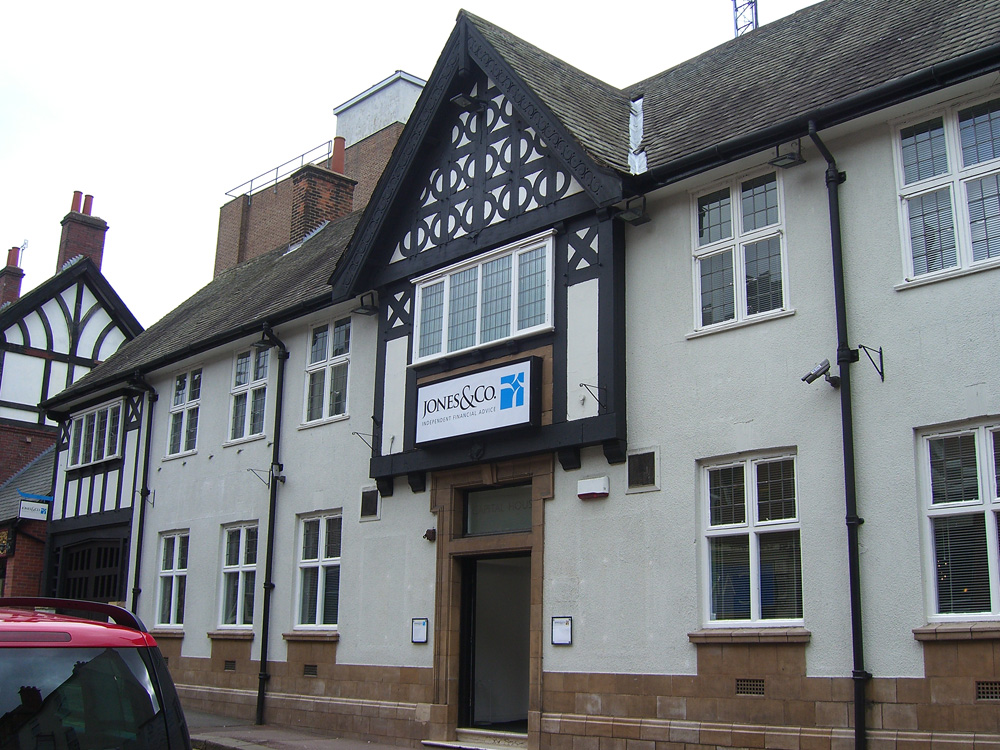 26) Jones & Co
Originally The Gardeners Arms – another Wilcockson and Cutts design, this time for the Chesterfield Brewery. Rebuilt in 1927. This has been sensitively converted to office accommodation.
---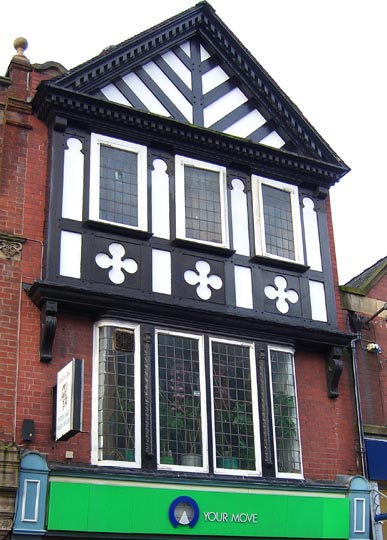 27) Pinocchio's / Your Move
Designed by Wm Cecil Jackson and built by William Rhodes, a well-known local builder and Town Councillor, in 1906.
---