Fashions change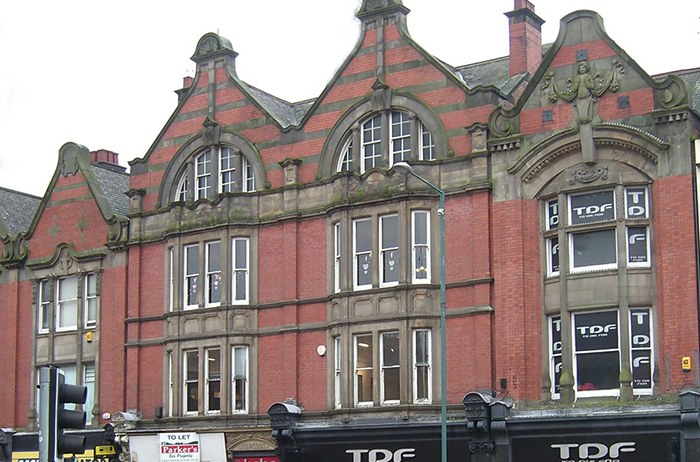 In the early years of the twentieth century the buildings were usually brick with stone embellishments.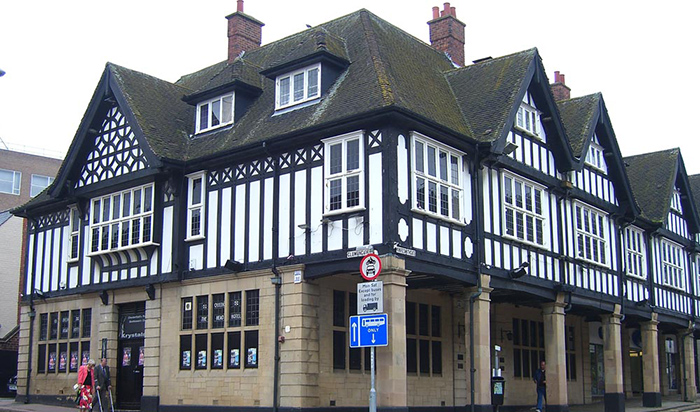 In 1920s the half-timbered buildings of the Tudor Revival style were popular.
By the early 1930s, brick was being used once more and the black and white element reduced.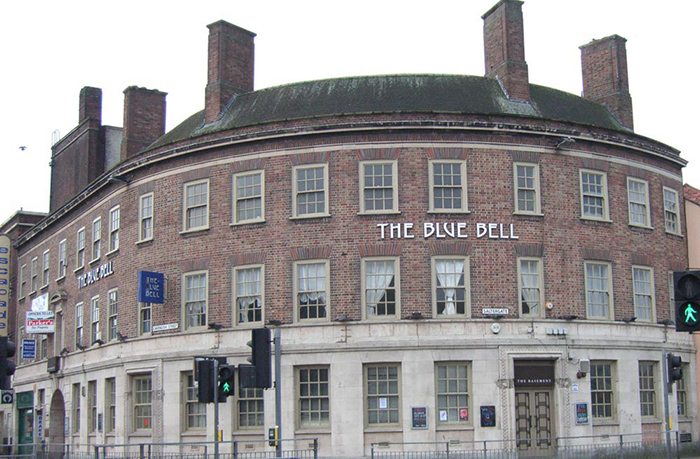 By the late 1930s it was brick and stone once more.
Architects
P Houfton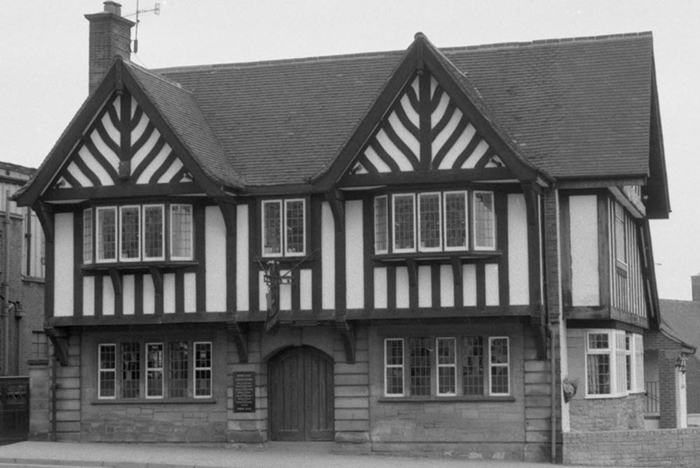 Architect of the Old Feathers and possibly the shops on Lordsmill Street. Architectural advisor to the Council at the time. Supporter of the Arts & Craft movement. Architect for Cresswell Model Village. Designed the layout of the Boythorpe, St Augustines and Highfield council housing estates in Chesterfield on Garden City lines.
William Cecil Jackson
Came to Chesterfield as surveyor and valuer to join architect Fred Blake. When he left in 1896 Jackson, appointed William Fryer, who was an architect. Jackson designed solid brick buildings – Central School, Stephenson's Place, and was also architect to the hospital and responsible for the Outpatients Department and Maternity Hospital and Nurses' Home. However he also designed 32 Glumangate, Spital Hotel and the Anchor (Factory Street) for Chesterfield Brewery so might also have designed King and Miller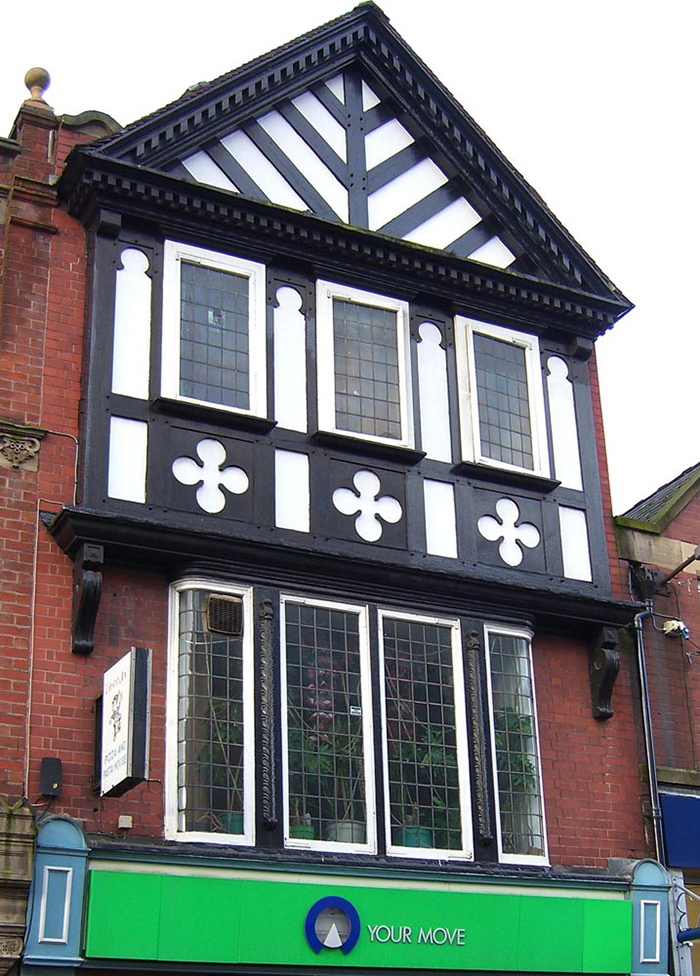 Took Fryer into partnership shortly before he died in 1927 and it was Fryer who was responsible for overseeing the Victoria Complex.
Samuel Rollinson
An architect and town councillor, Rollinson and the Borough Engineer drew up the original plans for Queen's Park. They were not adopted but North Lodge built was erected in 1891 before William Barron's plan was adopted.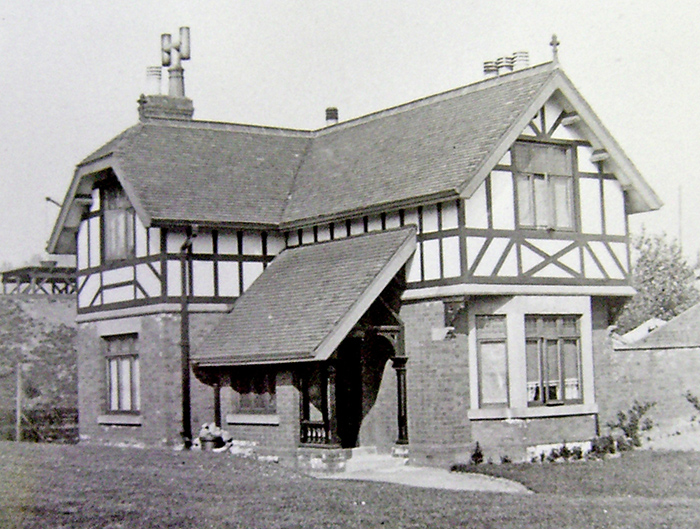 Rollinson died in 1891. He was succeeded by his son Charles. They were architects to Brampton Brewery who built some of the most attractive pubs in the district which tended to be individual in style – Shoulder of Mutton, Sun Inn, the Barrel.
B & W Barrel; Blue Stoops; Durham Ox; Hare & Greyhound; King's Head; Prince of Wales; Shakespeare; Ship; Terminus Hotel; Yellow Lion
James R Wigfull – architect to Stones Brewery. Later Wigfull, Inott then Wigfull, Inott, Ridgway
All town centre pubs are B&W. Architect of Hotel Portland and rebuilt Royal Oak. The Buck was the first of the new style – completed in 1911.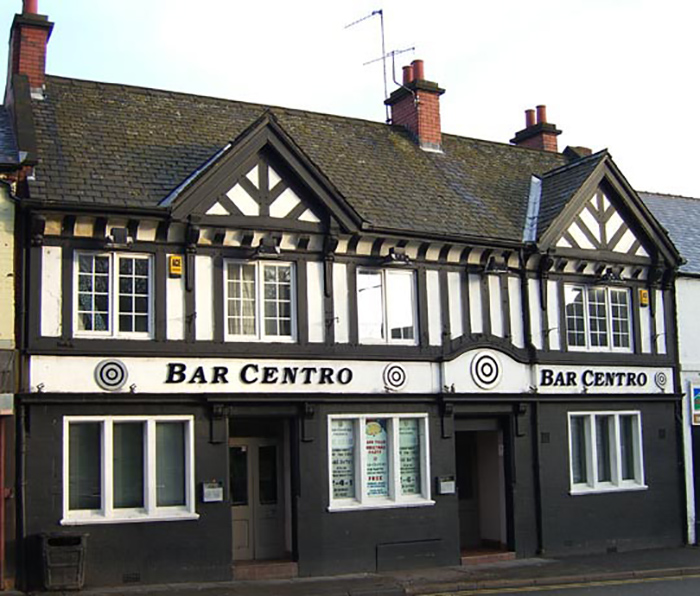 Notice the detailing below the roof-line. Only William Stones pubs have this detailing.
B&W Anchor: Angel (Derby Road & Bolsover) Boythorpe; Buck; County; Crown and Cushion; Lord Nelson; Hotel Portland; Phoenix; Red Lion (Chatsworth Road & Vicar Lane); Royal Oak. Also Moulder's Arms (Dronfield); Fleur de Lys (Totley) and Arberthorne (Sheffield)
Wilcockson & Cutts
Tom Wilkinson set up independently during WWI and had taken Cutts into partnership by 1920. The partnership took over as architect for Chesterfield Brewery; Brampton Brewery; Home Brewery; and Scarsdale Brewery.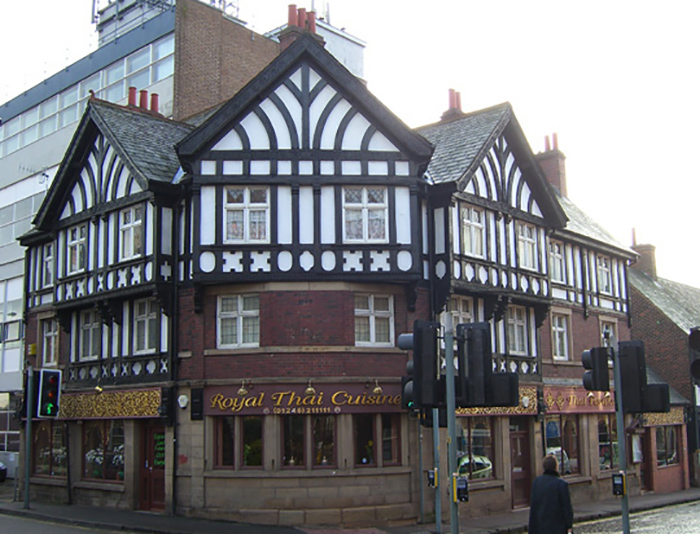 The Hare & Greyhound, Punch Bowl; Ship and Queen's Head all have same stone façade. They were also architects for the Electricity Board Showrooms; shops on Holywell St. The Gardeners Arms and Punchbowl are moving away from original black and white style.
B&W Ashoka; Gardeners Arms; Hare & Greyhound; King's Head; Punchbowl; Queen's Head; Ship and shops on Holywell Street.