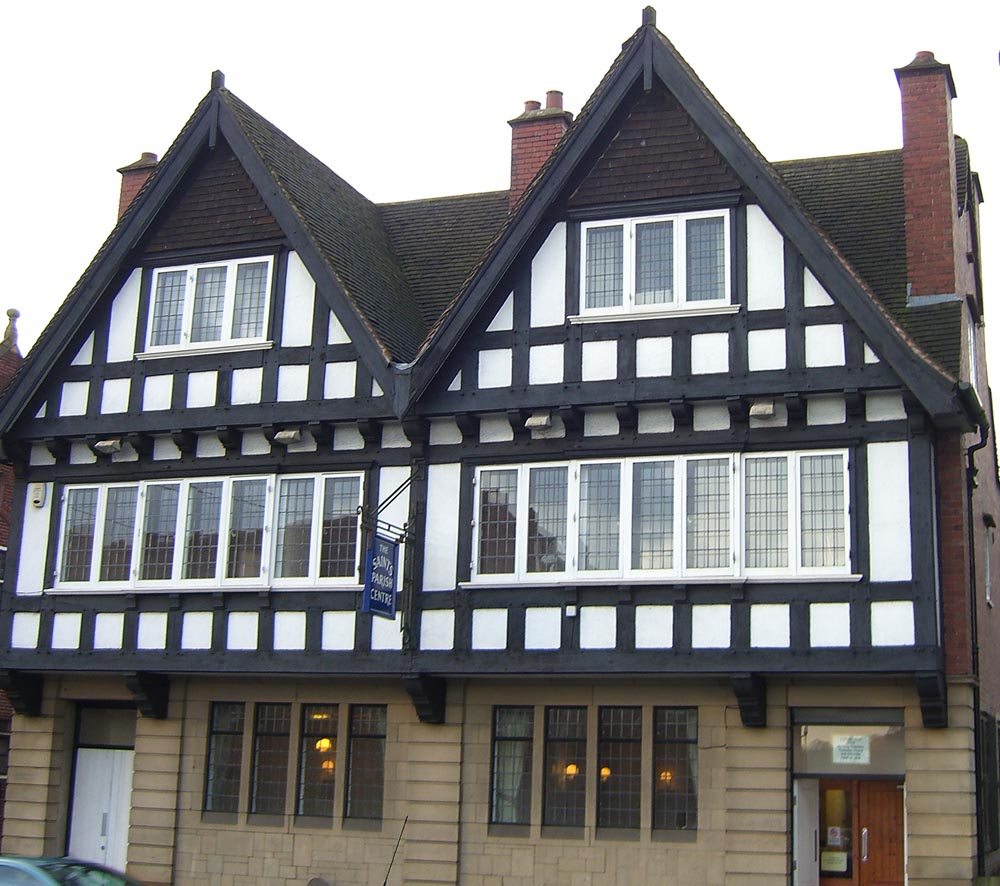 1) The Saint's Parish Centre, was originally the Hare and Greyhound. Designed by Wilcockson & Cutts, it was rebuilt by Brampton Brewery in 1923.
---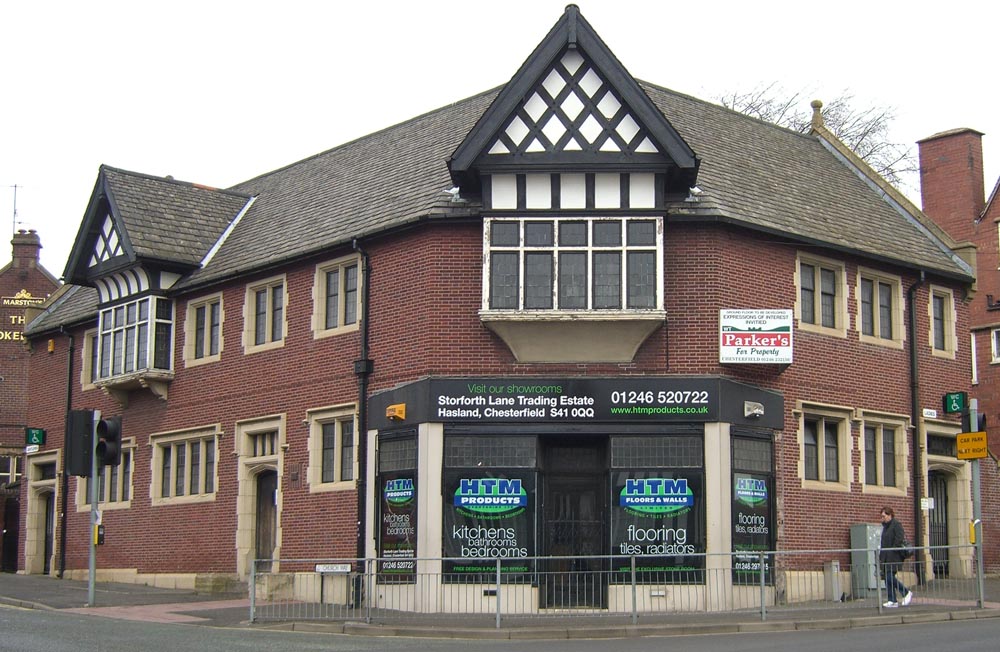 2) An unusual building; the ground floor housed public toilets and a shop, the upper floor served as the reading room for the public library, later a lecture hall.
---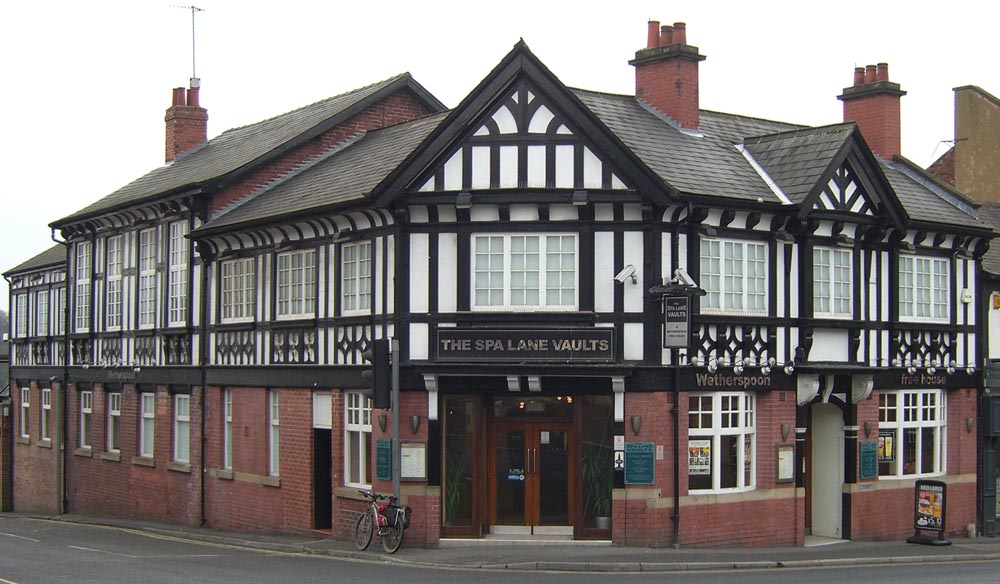 3) Spa Lane Vaults – originally the Phoenix. Wm Stones Ltd 1928.
---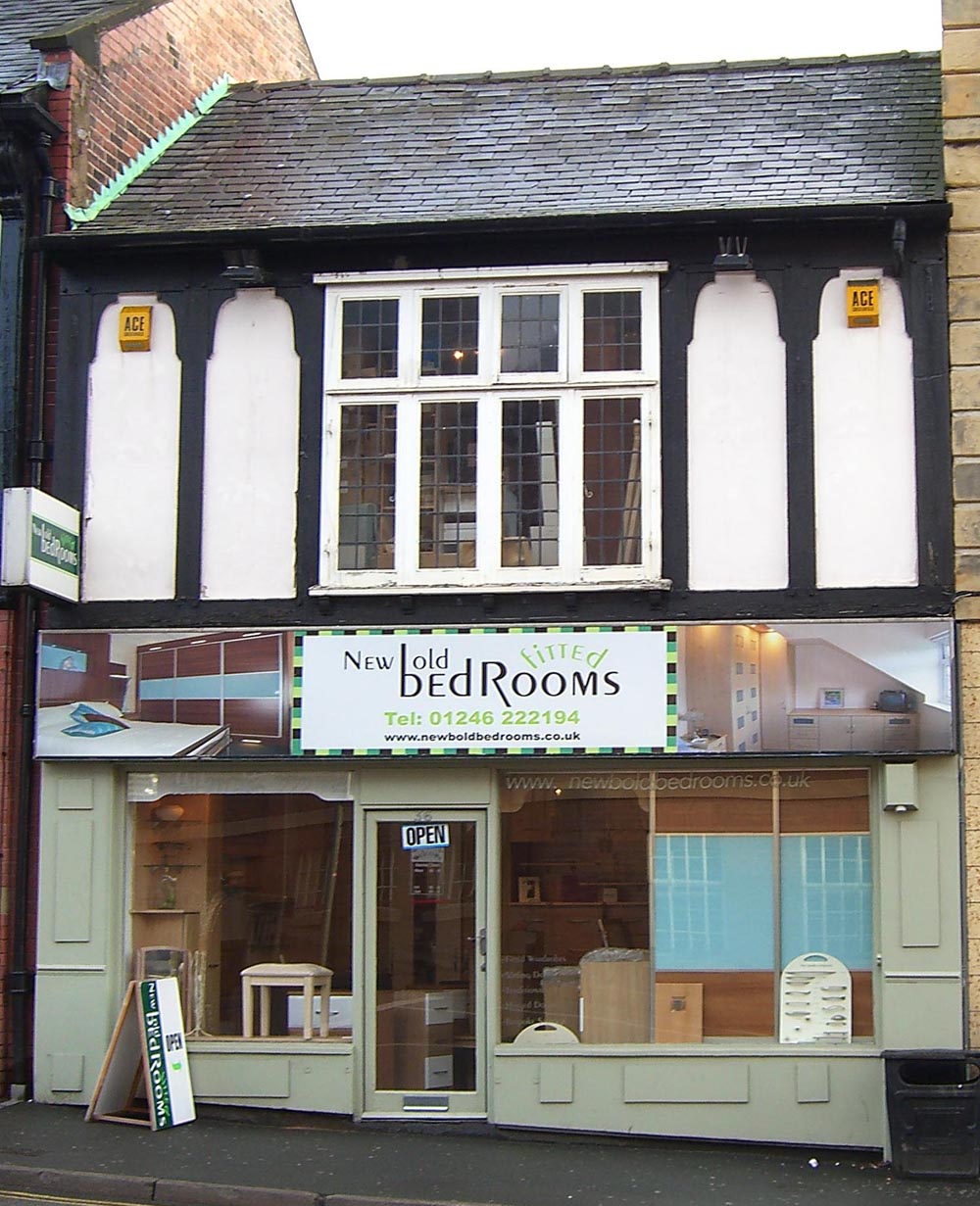 4) Newbold Bedrooms
---
5) Chandlers Bar – originally the Anchor. Rebuilt by Wm Stones Ltd in 1922
---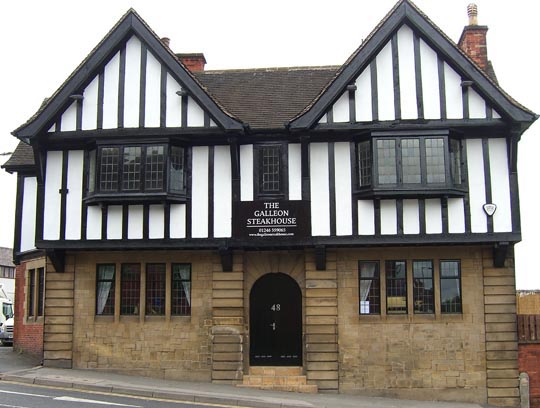 6) The Galleon Steakhouse – originally the Ship. Built by Brampton Brewery in 1921. The first public house in the town designed by Wilcockson & Cutts.
---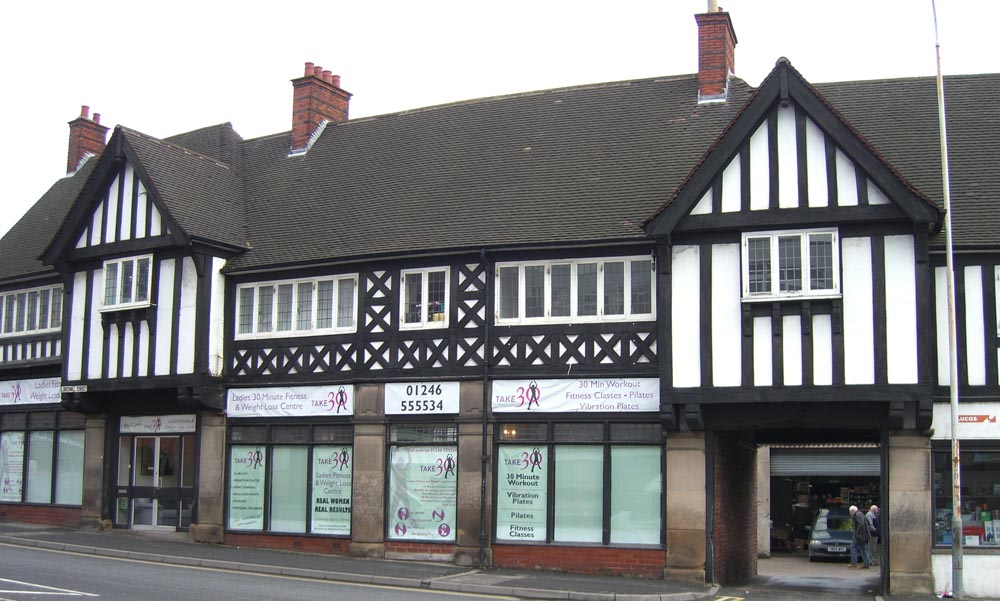 7) Kirby and Sons
Together with the adjoining shops this was the last of the black and white buildings to be erected on Lordsmill Street in the 1930s.
---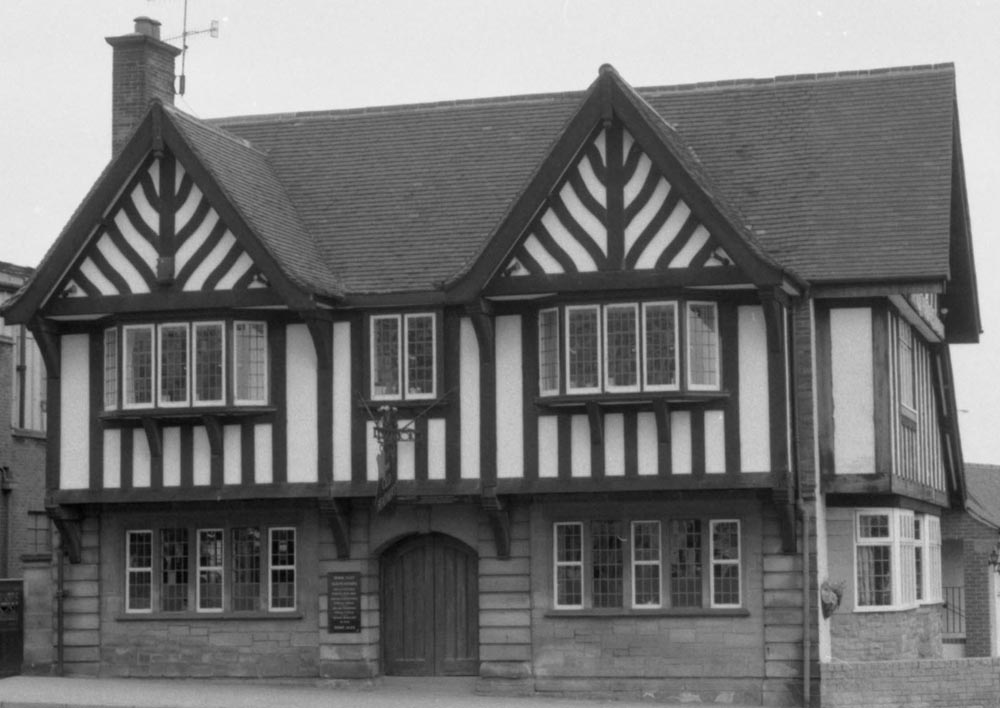 8) Domino Pizza
Site of the Old Feathers. Designed by Percy Houfton and built by Chesterfield Borough Council, who first leased it to, and then sold it to the Home Brewery. Although plans for the building were passed in 1914 it was not built until after the First World War. Demolished in 2003.
---
No picture available at this moment
9)  Site of three shops stood which stood at the junction of Lordsmill Street and Dixon's Road – two of them were black and white. They were built in 1914 and were the first black and white buildings on Lordsmill Street. They were demolished to make way for the roundabout.
---