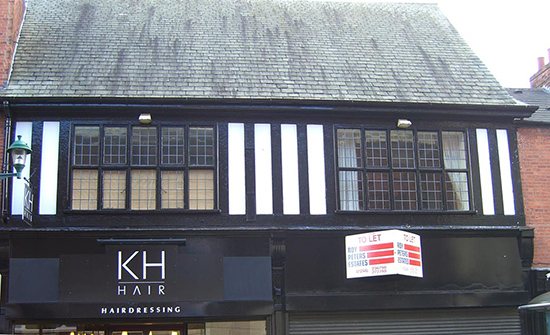 45) K H Hair
The simplest of the buildings with black and white decoration.
---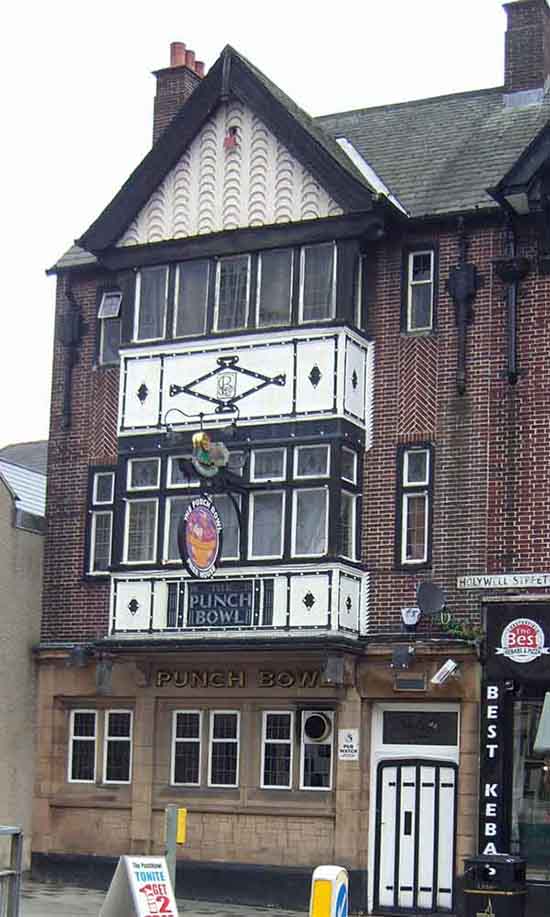 46) Punchbowl
Designed by Wilcockson and Cutts for Chesterfield Brewery. The Punch-in-a-bowl in the window over the door was the trade mark of T P Wood, wine and spirit merchant, whose business was taken over by Chesterfield Brewery. Notice the intertwined initials C B C.
---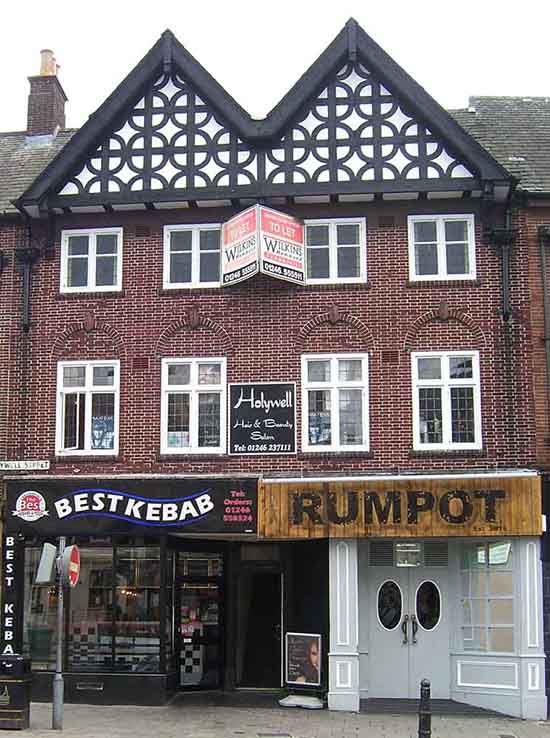 47) Best Kebab
Still remembered in the town as the home, in the 1950s and 1960s, of Ellis Travel Bureau and the Wimpy Bar.
---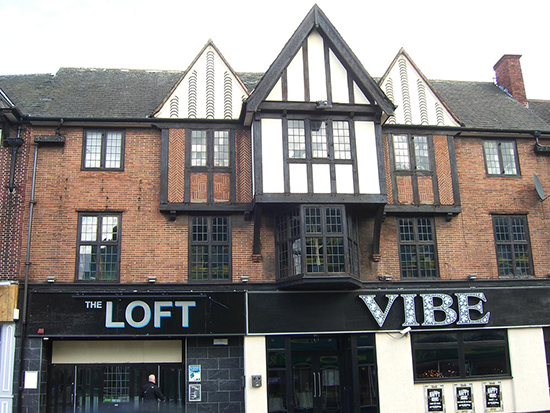 48) The Loft / Vibe
Another Arts and Craft building of the highest quality. Designed by Wilcockson and Cutts for the Chesterfield Borough Council to serve as the Electricity Board Showrooms.
---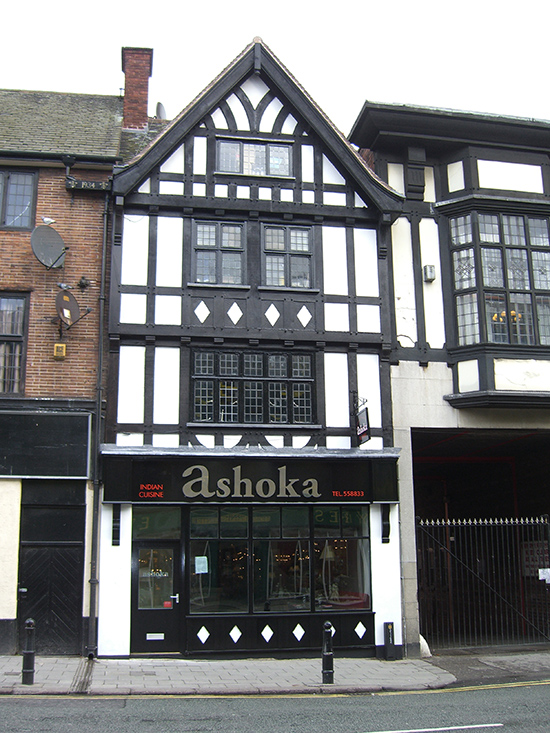 49) Ashoka
Originally a newsagent this became the Taj Mahal before becoming the Ashoka. The first building in the town to benefit from the Townscape Heritage Initiative which provided grants towards the restoration of heritage aspects of selected buildings in the town centre.
---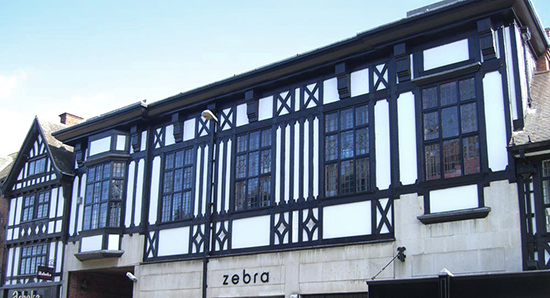 50) Winding Wheel extension
Like the Picture House, the architect for the extension to the Picture House, housing the ballroom, was designed by Sheppard. It opened on 29th November 1930.
---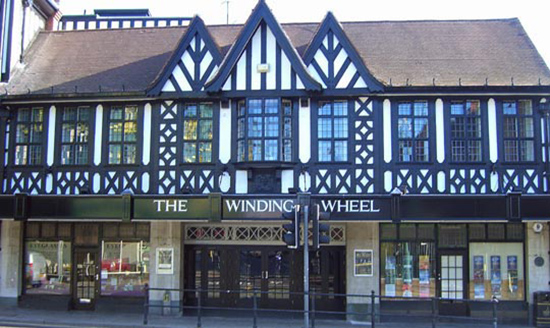 51) Winding Wheel
Built as the Picture House in 1923; notice the letters PH in the black rectangle beneath the middle window. It was designed by Sheppard of Sheffield for the Chesterfield Picture Company. It was renamed the Odeon in 1936 when it was taken over by the Odeon Circuit. The cinema closed in 1981 and remained empty until the building was bought by the Council in 1985 and opened as an exhibition and conference centre. Grade II listed.
---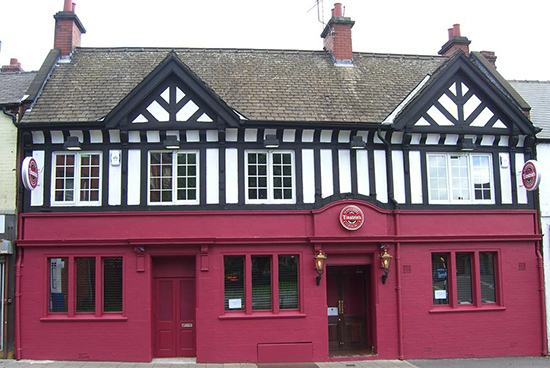 52) Einstein's
Originally the Buck (William Stones Ltd. 1910) – the first one in the 'house' style and the smallest.
---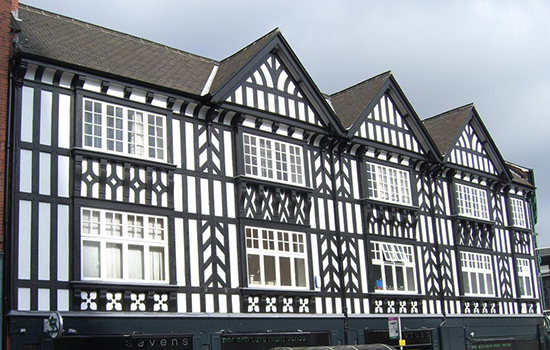 53) Sevens
By contrast the Lord Nelson was the last and the largest of the William Stones Ltd. public houses in the town centre. The premises include a snooker hall.
---